Locksmith Cambridge
When you need professional locksmith services in Cambridge, find Local Locksmith Services right beside you. We are a 24/7 locksmith services provider not only in Cambridge, but all across the Greater Toronto Area. Our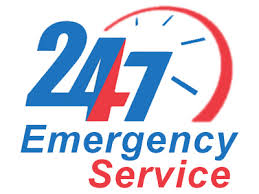 specialization is based on all commercial, residential and automotive needs. As each of our technicians is professionally skilled and equipped, you can expect the best possible solutions. No matter how big or small your security problem is our technicians are always ready to serve you. You can reside at any region in Cambridge. Our technicians are efficient enough to find your location. What is required is your phone call right during the time of your need. Call us at our help desk number and the technicians will reach you within 20-30 minutes. Cambridge Locksmith is quite efficient to take up any type of challenges and solve it accordingly. Security issues can rise in your residential complex, or at your office place or anything regarding your car. Whatever be the problem, our technicians know how to handle it. In addition to the key cutting service, our technicians use their latest computerized technology to offer plethora of locks and key services.
We pride in our wide ranging locksmith Cambridge services that are designed as per customers' needs and requirements. Our technicians have mastered the skills in repairing and installing the locks and keys. There are a wide variety of services we provide.
What makes Local Locksmith Servicers Cambridge's leading Locksmith Company?
We are the leading service provider of locksmith services in Cambridge. Our skilled technicians know what kind of treatment is suitable to solve your security issues. Each of them is qualified, certified and insured. Our professional service is not just circulating in Cambridge but throughout Toronto and GTA as well. So, wherever you are stuck, let us know about your emergency need. We will be there at your place within 20-30 minutes from your call.
Our employees are very responsive and reach you within 20-30 minutes from your call. We pride ourselves for offering excellent locksmith services across the GTA including Locksmith Burlington, Locksmith Mississauga, Locksmith Hamilton, Locksmith Brampton, Locksmith Markham, Locksmith North York and so on. We are right by your side to give you peace of mind. So CALL US NOW at 1888-242-7044.242-7044.